Moving to abroad in Countries (Canada, Australia, USA )as a nanny is becoming popular day by day, and its a very exciting life choice for many people. Countries offer very attractive opportunities for those who are planning to live and work as a Nanny. Nanny course in Chandigarh is the one course to apply for Nanny work visa under Caregiver Category and live happily in your dream country. Attaining a Diploma of Nanny course in Chandigarh with Practical training will make you eligible for a visa application. Faculties are dedicated in teaching and training and helps to get scholarship in foreign studies as well.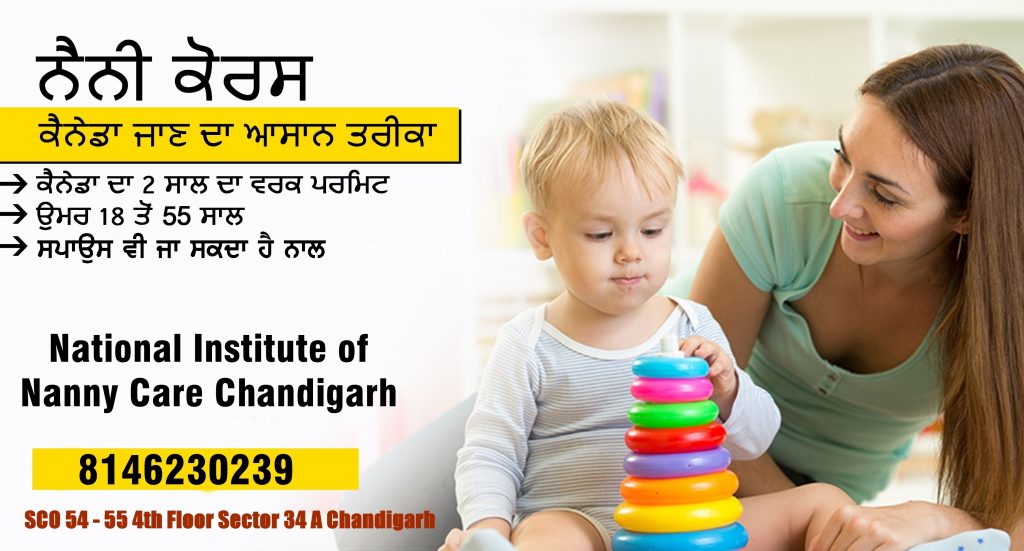 Nanny Course in Chandigarh
After Attaining Diploma in Nanny course  with actual training will make you eligible for Nanny visa application through this process. If you wish to get best nanny training in Chandigarh then you can join National Institute of Nanny Care Chandigarh. Hope it helps!
Best Nanny institute in Chandigarh
National institute Chandigarh is among one of the top Institutes for Nanny Course in Chandigarh. Get trained from the best teachers in Chandigarh from National institute Chandigarh. If you want to get Best Nanny training in Chandigarh then you must choose the best nanny training institute, to start the Nanny Course.
National Institute of Nanny Care Chandigarh provides career-oriented education, established by a decade of experienced trained professionals with a vision to provide quality vocational training and education that helps candidates to achieve their educational goals.
website Link National Institute Chandigarh
Courses at Nanny Institute
Home Child Care Provider Training
Child Care Training
Home Nursing Training Certification
Old Age Care Training
Disabled Training
Phone: 8146230239
National Institute Chandigarh, we provide one of the best nanny coaching in Punjab. Now a days it becomes very easy to get a work visa after completing nanny course in caregiver category. Nanny is someone who completely invests time in a child's development, unlike babysitter who is only there for a child for only a few hours. National institute Chandigarh Association understands single detail of the course and claims to provide the best training institute among all. Best Among all by Blog Education keeda
Nanny Training Institute in Chandigarh
National institute Chandigarh is the Best Nanny Training Course Institute in Chandigarh, which provides Affordable, Valuable, and Flexible Training Programs. For nearly a decade, National institute Chandigarh has trained hundreds of caregivers, which include nannies, baby nurses, daycare teachers. Students all around India get privileges for our convenient online Nanny training course. Our certified training programs are organized and recommended by leading childcare hospitals, professionals, NGO's, educators, job employers, and Visa Lawyers from Canada
National institute Chandigarh Nanny course institute in Chandigarh provides classrooms, and online educational training programs that are designed for busy candidates who want to train themselves or want to change Career. 
Nanny Course Fees in Chandigarh
Affordable:
We offer discounts on full payments, and we also provide an affordable payment plan. Our low training charges ensure less cost for students for quality training and education. Our Nanny training is a small investment for a better future.
Practical:
As the students are interested in gaining more knowledge, they earn a professional certificate, and can start a home-based creche, Our Nanny Training Programs will give Candidates the practical skills you need to begin. 
Convenient:
There's no need to get free from work, family, or other responsibilities. Our flexible online or nanny classes learning approach allows you to complete your program at your own comfortable pace. Learn your course at your convenient place
The Nanny Live-in Care stream/ nanny training course is popular these days for going to Canada. But it is very important to know the following facts: –
Exact qualifications required, the difference between a nanny babysitter, and au pair,
Duties of a nanny: caring for the child, typical job responsibilities and schedule,
Vast scope in the job market: the nanny caretaker/ caregiver career path, salary and benefits expectations, the benefits of location on your job carrier prospects, the scope for finding a nanny position, generally accepted qualifications for various agencies.
Salary or extra wages from Nanny Job: time-keeping, overtime wages and worker's compensation, retirement savings, and other legal and financial issues.
Required Documents for nanny filing: Your verified certificates, resume, portfolio. As a comprehensive nanny contract (Employment Letter) is the foundation of a successful employment relationship. It not only outlines the nanny's job, it defines the full work environment, duty guidelines and expectations of parents and Nanny. It also provides the nanny with workplace protections that nanny had usually forfeited by working for a household employer. The considerable points are that there should be a review on the key components that nanny should always include in their contract, including wages and benefits package. Responsibilities and performance anticipation, execution protections, work environment, on-duty behaviour principles, parameters.
Extra facilities: the live-in option bringing your child to work
NANNY Course in Chandigarh
National Institute Chandigarh tell the nanny students how to carry out the following tasks:
Care the newborn babies or young children with various activities like feeding, dressing, washing, and by supervising their play.
Plan educational play and learning various activities and organize a nutritious meal and helps to get timely sleep.
Taking children to their school, kindergarten and other activities
Protect children against hazardous dangers like (swimming pools, poisons, and stairs)
Arrange the outing of children.
Develop proper routines
Contact us today to get a free consultation
Live In Caregiver Program(LCP)
Anyone looking to immigrate to Canada as a nanny must fill out the application form for the work permit visa as a live-in caregiver. The government  Started a live-in caregiver program specifically designed to help workers from outside the country to work as caregivers to address the shortage of domestic help in the country. This same program allows Home Child caregiver Providers and Home Support Workers to apply for residency after two years of working as a caregiver. As the Canadian government shut this program, you can now only apply to be a permanent resident. If you have worked in Canada for at least two years with an LCP work permit or if your first LCP work permit was granted using a LMIA submitted on or before November 30, 2014.
Requirements for Permanent Residency:
The following work requirements must be earned within 4 years of your arrival in Canada. When calculating this work experience you cannot count periods of unemployment, extended period of time outside of Canada. Time spent working for an employer outside of Canada (i.e. for a vacation) and any time you were a carer not living in the home of your employer. Please note that if you are applying for permanent residency in Quebec, the application will be looking for you to have demonstrated a knowledge of French.
24 months of full-time live in employments.
3,900 hours of authorized full time employment.
Nanny Visa Consultant in Punjab
If you have met the requirements for PR, you can begin your application process. You can also decide to apply for an open work permit at the same time as permanent residency. If you receive this permit you can work in any job you want. Additionally, if you decide to leave Canada, either permanently or for vacation, you will need to reapply for a temporary resident visa.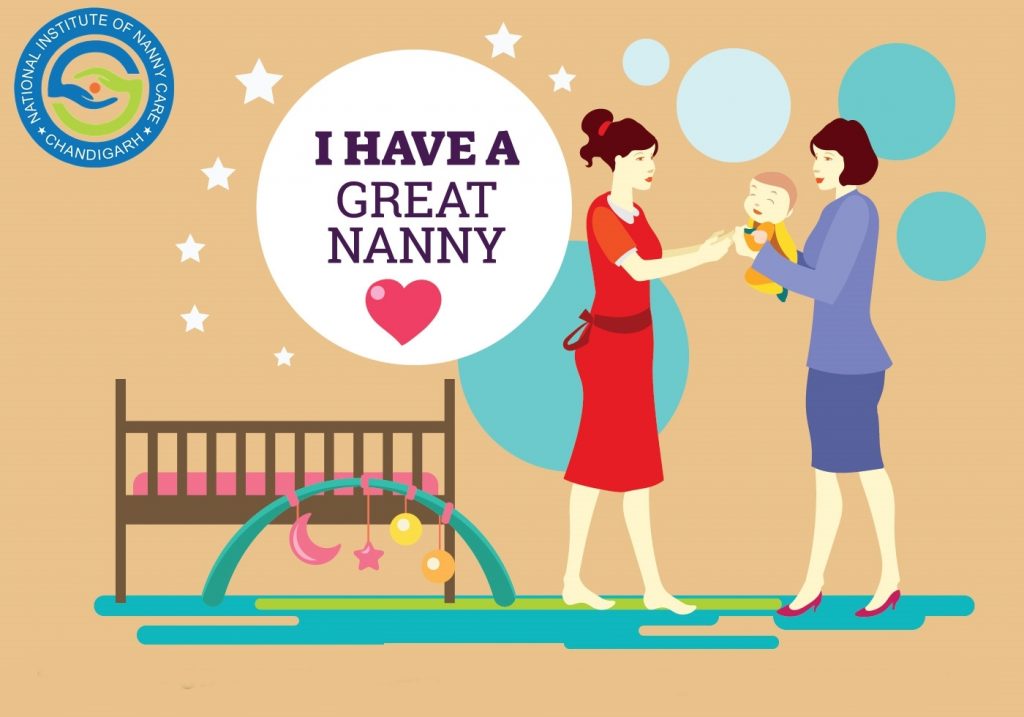 Home Child Care Provider Pilot and Home Support Worker Pilot
Both programs NOC 4411 and NOC 4412 are 5-year programs that allow for caregivers and their family members to immigrate to Canada with the intent of becoming permanent residents.  You can qualify for these streams if you have a job offer in Canada as a caregiver or you have experience of working in Canada as a caregiver. Within these two pilot programs there are three ways to apply:
You do not have any experience working as a full time caregiver in Canada
You have some experience working as a caregiver in Canada but it is less than 24 months
You have at least 24 months of experience as a caregiver in Canada