National Institute Chandigarh is one of the best IELTS institute in Chandigarh who give coaching to the people to pass their IELTS test with good Band score. With our experience and expertise in overseas study, we bring rich abilities to help students qualify the IELTS test.
English is the most frequently spoken language all over the world due to Great Britain's expansion during colonial age. Most of the international education destinations communicate in English either as primary or elective language. Therefore, everyone who wants to study abroad in reputed institute, it is foremost to get command over the language to study in live in other nation.
In India, Chandigarh is the youngest city as compared to other cities in Country. People in this city are more innovative and keen in learning beyond their own culture and country. However, it is well-known that Indian accent is much farther than foreign accent that may cause wrong communication. However, to study in a foreign nation, students need to prove that they are well familiar with their language. This is done by conducting IELTS test for checking student's English Language proficiency.
IELTS and CD IELTS Coaching in Chandigarh:
Here at National Institute Chandigarh, we are providing the Coaching of both Paper based IELTS and Computer Delivered IELTS.
In IELTS or paper-based IELTS, you will respond to Listings, Reading and Writing sections on a paper. Speaking Test is done face-to-face with a trained IELTS tester. But if you are a techno-lover and instead of writing on paper, working on a computer is easier for you, then CD-IELTS is for people like you. In Computer Delivered IELTS, you will take a listening, reading and writing section on the computer. Speaking test will be face-to-face with a trained IELTS Examiner, because it is the most effective way to assess your speaking skills.
Why Computer Delivered IELTS:
IELTS or paper-based IELTS is very old and common among students all over the world and in India, but CD-IELTS is new for many people in India. Here at National Institute Chandigarh, we are not only Introducing  you with the new version of IELTS (CD-IELTS), but we are also providing its coaching. You can prepare for your CD-IELTS through us and you can also book your exams through National Institute Chandigarh.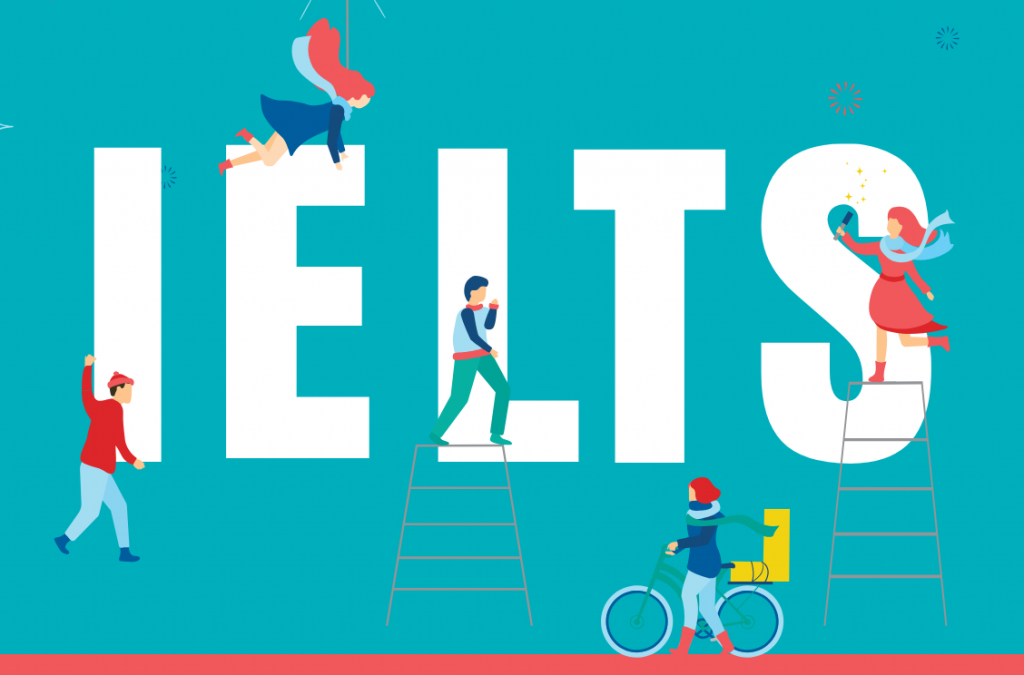 There are so many students who feel afraid of giving the IELTS exam through computer delivered way, so it is not so common. This is the reason we are going to tell you about the advantages of this test;
The whole process of booking the computer-based IELTS test is easier and less confusing.
The test centre is futuristic and totally awesome.
The whole test format change has had a big impact on the way the staff interacts with you.
Because of the small groups, everything seemed so much more relaxed.
The overall improvement in the environment has improved the way you feel going into the test, which is incredibly important.
Writing is now much easier than writing on paper because here we can easily fix our mistakes, if something is missing in the middle, then it can be easily written and can be typed rapidly regardless of handwriting.
For some reason, doing computer-based IELTS felt fairer, as the reading and listening would be 100% computer marked.
You can get your results of CD-IELTS in just 4-5 days. That's 8 or 9 days sooner than the paper-based test.
So, there are the few Benefits of CD IELTS, apart from this there are lots more benefits that you will get by choosing the computer delivered way, like easy test dates, facilitating exam centers, low crowed, etc.
Academic or General Training IELTS Training in Chandigarh
Previously we have discussed about the mode of IELTS that you can choose, now we are going to tell you about the different types of IELTS like: IELTS Academic or General IELTS (IELTS-GT).
Before registering for your IELTS test, one important consideration to keep in mind is which one of these tests you will take. When deciding which test to take, there are many things to think about, including your short-term and long-term goals. Some specific things to consider include goals and aspirations related to your education, your personal situation, and your work related and professional plans.
IELTS Academic:
The IELTS academic examination is for people who apply for higher education or professional registration in English-speaking environments. It shows some of the characteristics of the academic language and evaluates whether you are ready to start study or training.
IELTS general training:
The IELTS general training test is for those who are going to English-speaking countries for secondary education, work experience or training programs. It is also a requirement for migration in Australia, Canada, New Zealand and the UK. The trial focuses on the basic survival skills in the broad social and workplace contexts.
Here at National Institute Chandigarh we offer training for both – Academic & General Modules of the IELTS test. The most effective and interesting way of learning is practiced at our centre. Our training programs are designed using the expertise and experience of British Council trained faculty with a focus on testing pattern and diversity in mindset of different students. Having separate and smart trainer for various activities, we offer personalized attention, initial evaluation, audio-visual inputs and mock test in the form of teaching methods to our students. Language labs give exposure of the real-time testing environment to the students. Other than these, we help students register for the test and choose the test centre as well as the test date. We feel delighted to handle all doubts and queries of our students. In this way, we have the most systematic approach to the best IELTS Training and producing the excellent results in Chandigarh. We are also Top Most institute referred by Educationkeeda
Why Choose us:
Now the question arises why you should choose National Institute Chandigarh Instead of Other IELTS Institutes. So the answer is our facilities. National Institute Chandigarh is a place where you can get lots of benefits, which can help you to score high in your IELTS exam, also here we will help you to improve your skills not just to get your desired band score, but also you will feel a difference in your personality development and improvement in your confidence. The list of the benefits that you will get by joining our institute are as follows:
We have IDP and British Council certified, well experienced and qualified trainers, who can teach you in the best manner and resolve all your doubts and queries calmly.
The facility of multimedia classes and intensive study material can improve your experience and skills.
Customer satisfaction is our main motto, and with this motto, we want to provide you services that will pay off. This is the only reason that we have 7 hours of class every day in which you will cover all the modules twice on a daily basis.
Apart from that we have Daily extensive doubt solving Classes with special tips and strategies. Where you can clear all your doubts on the same day.
Apart from this there are lots more facilities like: personalized attention, one to one Speaking, special foundation classes for week students, air conditioned classrooms, advanced listening lab, every week master classes, every Saturday mock test, etc.
So these are some benefits, but it has not ended yet. We found some students who want to join our coaching for only one or two modules; We have Platinum Batch facilities for those students. If your skills are good, but you are unable to clear the IELTS exam due to one or two modules, then you can join our platinum batch. Where you can get all the advanced and special tips and tricks to score high in that particular module.
Besides these benefits, you may want to know that National Institute Chandigarh now also provides IELTS for UKVI coaching, especially devised for UK Student Visa. Not only this, if you think that considering the number of benefits, the fees of IELTS coaching would be much, you will be glad to know that it is both affordable and economical.
Online classes
The students who enroll for IELTS coaching at National Institute Chandigarh will not only get to experience an immensely impactful classroom learning but also they will be provided with the facility of attending Online masterclasses by various prime IELTS trainers. These master trainers will teach the students such tips and tricks that they will not be able to learn elsewhere.
Online masterclasses are a unique learning experience to enhance the student's potential and the capability to score well in the IELTS exam.